Memories of my youth in the former Dutch East Indies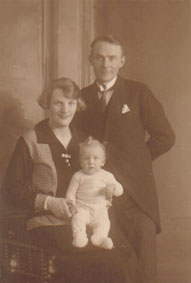 ---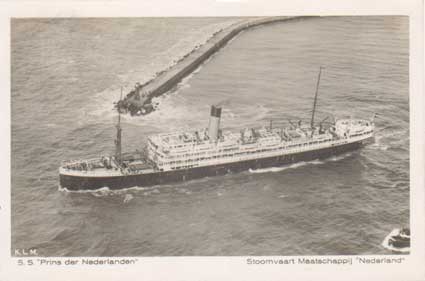 When my father finished his compulsory military service in 1919 in the town of Delft, where he received technical training, he had to make up his mind what to do in the future.

Theo van Kampen loved his parents, but after his stay in Delft he didn't feel like going back to Helmond, his home town. No, on the contrary, he wanted to discover the world - an extraordinary attitude in 1919. He went to Amsterdam and started working and studying under the auspices of the KPM (the Royal Packet Co.). After some study he was sent to the Dutch East Indies in 1920. He was then a young man, 22 years of age.

He truly loved this country with its many so beautiful islands. His life changed completely.

Sometimes the ships also went to China, Japan, Singapore or Australia. In Japan he saw many wooden houses and fascinating parks. In China he saw very poor people where sometimes mothers tried to sell their baby girls. Towns like Sydney and Darwin impressed him, and also the Australian coast.

What he loved most was the Dutch East Indies, and he experienced it each time as a coming home. He had to study, too, and passed several exams. He had to stay in Batavia (today called Jakarta).
Now and then he had to go back to Holland for his exams. In 1925 he had to sit an exam in Utrecht, so he had to find himself a room. He rang the doorbell of a big house at the Neude 36, where an older couple let him in.

When he came into the sitting room he saw a photo of a very pretty young woman: my mother.

He fell in love! And yes, they married in June 1926 in Utrecht.

He gave up his adventurous life to settle down in Helmond.

In April 1927 I was born, Elizabeth van Kampen.

But my father Theo van Kampen didn't settle down in Helmond after all. In November 1928 we left the Netherlands by boat with the SS Prins der Nederlanden bringing us to the Dutch East Indies.

And so I went, one and a half years old, to a real paradise on earth.
My parents and I
Prins der Nederlanden